You can change your billing information when you extend your subscription.
Go to My Account.



Click the EXTEND button.



After reviewing the purchase details click the Next button.


Change or confirm your billing name and address, then click the Next button.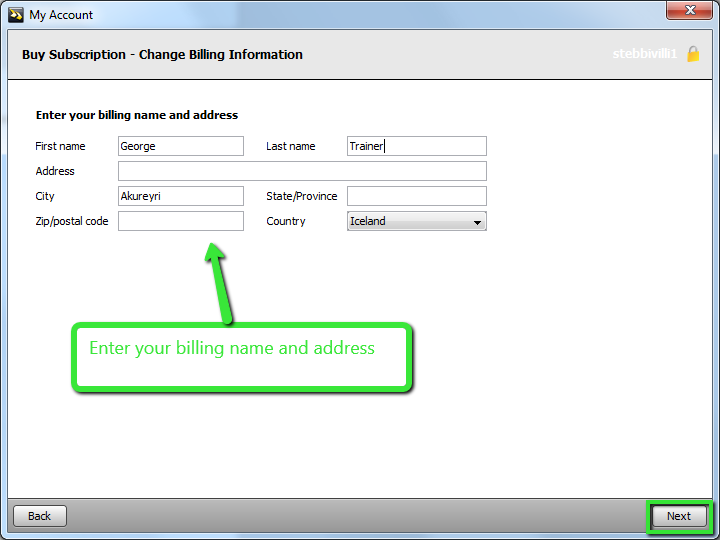 Enter your card details and click the Buy Now button, when you've made the payment you can click the Close button.